ABOUT US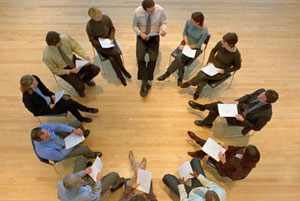 What is Calgary Insulin Pumpers?
Calgary Insulin Pumpers is a self-help support group. We are not affiliated with any insulin pump company.
What is the Group's Purpose?
Our purpose is to provide support, information, practical help and advocacy, from the perspective of the person living with diabetes to people using or supporting someone on multiple daily injections or using an insulin pump.
We provide information and support for adults with diabetes and their families interested in insulin pump therapy.
Who can join Calgary Insulin Pumpers?
Anyone who is interested in insulin pump technology and/or diabetes in general is welcome.
How much does it cost?
There are no membership fees - it is free to join and to attend meetings.
When are the meetings?
Meetings are held the second Tuesday of every month (no meetings are held during July or August), from 7:00 pm to 9:00 pm.
Where are the meetings held?
Meetings are held at the 2nd Floor, Diabetes and Hypertension Clinic, in the old Children's Hospital Building at 1820 Richmond Rd. SW, Calgary, AB.
What do you do at the meetings?
The usual format is to spend one hour sharing experiences, concerns, solutions, emotional support and discussing issues of general interest relating to insulin pumping and diabetes.
We investigate cost saving options and invite speakers to present on issues of interest to members during the second hour.
Where can I find more information?
The following links provide some useful information:
The Canadian Diabetes Association